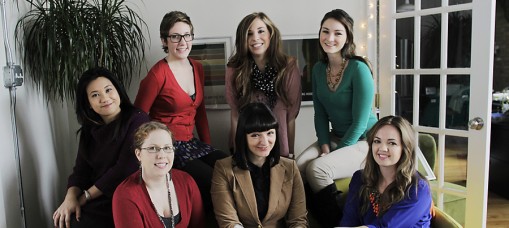 Content Marketing
You have a great product, and need to drive traffic to your website so people can experience and buy this great product. But what are your customers going to find when they get there? And how do you make sure they find you when they do a simple Google search? The answer is content marketing.
Fortunately, the days of the content farm flooding the Internet with keyword-stuffed paragraphs of vomit-inducing writing are over. You now have a greater opportunity to stand out in the crowd – with a great content marketing plan and high-quality content that helps, informs, educates. Content that tells your story authentically and gives your customers the answers they're looking for.
At Lightspan Digital, our team of experienced content marketing strategy experts work with you to develop blog posts, articles, case studies and visuals that reflect who you are to engage your audience on a level that brings them back again and again. Plus, our team breaks content marketing down into simple steps that you can manage, slicing through the jargon to create not just a content strategy, but a communication tool you'll enjoy using.
Our content marketing services include:
Web Content Strategy
Editorial Planning & Management
Content execution:

Web Writing & Editing
Web visual content development
Search engine optimization

Evaluation – Content's Ability To:

Pull in traffic from search engines and social networks
Retain traffic
Convert traffic
Call 312-637-9473 or email hello [at] lightspandigital.com to learn more about Lightspan today.