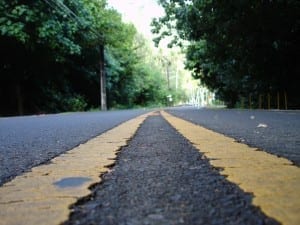 I frequently get questions about social media tactics, such as, "How do I get more followers on Twitter," "How do I set up a Facebook page," "I want a blog where I can write reviews and get a cut."
Tactics are great, but often they are misleading of the true needs of those who ask. So I tend to  answer with a question, "What do you want your Facebook, Twitter, and/or other social media followers to say about you, your brand, your company in 6-months, in a year, in three years?
The question doesn't just redirect a conversation about tactics into a conversation about goals but also draws attention to the time element of a business' engagement online. Online marketing, and consecutively social media marketing require commitment to identify and execute on a plan, time commitment, and persistence. Online engagement doesn't just happen on its own.  Just putting a Facebook or Twitter account up won't automatically draw a community around your brand. The community has to be created.
Commitment to identify and execute on a plan One of the keys to creating an online community is the commitment of the key decision-makers to maintaining an online presence and open conversation. Once you decide to jump in the only way to see results is to press on through ongoing and recurring conversation. You MUST:
Consistently post/write
Always reply to reasonable questions
Reply to comments at least once or as much as possible
Monitor brand on an ongoing basis
Respond to shifts in brand perception in a timely manner
Time commitment: As I said earlier, in most cases a community won't build itself in support of your brand so invest the time to build one.  Be committed to spending time to execute your plan. Also be committed to investing time to stay relevant.
You can't fake an online presence. Trends change too fast, public opinions shift quickly, the only way to keep up with them and stay relevant is to be present in all spaces where changes are observed. And those spaces are online, within the communities where your target audience hangs out. Being there, being on time and being observant takes commitment.
Persistence: I'm not proposing blind stubbornness or not exiting a space when the cost of being in that space outweighs the benefits.  What I am proposing is recognizing that being online requires a time investment and planning to follow through with that investment once you get started.
Be prepared to test 10 things and find that only one may work. Rejoice that one success and push forward to test ten other things knowing that at least one will be a great success. Don't sweat the small stuff, don't fall for the bright shiny objects that promise fame but won't bring business value, don't let perceived failures stop you from pushing forward.
Persistence is not just a key to marketing it is a key to successful business.
"If I had to select one quality, one personal characteristic that I regard as being most highly correlated with success, whatever the field, I would pick the trait of persistence. Determination. The will to endure to the end, to get knocked down seventy times and get up off the floor saying, "Here comes number seventy-one!" Richard DeVos