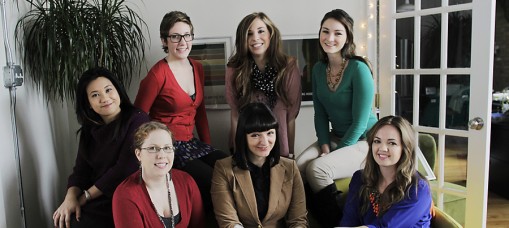 About
Lightspan Digital is a purpose-driven digital marketing company specializing in social media, email, and content marketing.
Our mission is to deliver clear, simple and direct digital marketing solutions. We believe in social media marketing done with purpose, not just for the heck of it.
What does it mean to be "purpose-driven?"
It means that we aren't big on flooding your head with jargon and buzzwords. We are committed to finding digital strategies that bring measurable results – and profits – to you.
"There are billions of great ideas out there," says our founder, Mana Ionescu. "We focus on taking them to fruition and profitability."
Digital marketing is not an afterthought and social media is not done on a whim. They are core components of an effective modern marketing strategy. We help businesses and organizations create campaigns that resonate with their customers and create brand evangelists. We believe in the power of social media to connect you to your audience in ways that weren't possible just a few short years ago.
To do this, we find the stories that make you special and tell them through social media in a way that makes you shine online.
We teach
We develop strategy
We plan, execute and measure results
We build relationships
We create and distribute digital content
Our Values
We embrace 10 core values that define how we approach our work.
Love our clients
Drive marketing with purpose
Be brave, adventurous, creative, and accepting
Learn all the time
Teach at every occasion
Build strong relationships with communication
Do more with less
Be determined and passionate
Think, do, keep moving forward
Be kind, humble, and honest
Call 312-637-9473 or email hello [at] lightspandigital.com to learn more about Lightspan today.