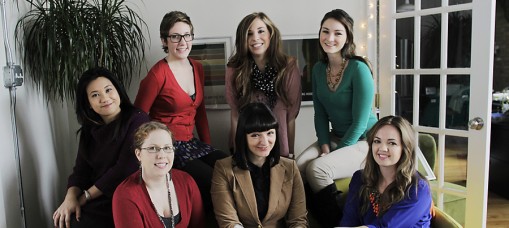 About
Lightspan Digital is a purpose-driven digital marketing company specializing in social media, email, and content marketing.
Our mission is to deliver clear, simple and direct digital marketing solutions. We believe in social media marketing done with purpose, not just for the heck of it.
What does it mean to be "purpose-driven?"
It means that we aren't big on flooding your head with jargon and buzzwords. We are committed to finding digital strategies that bring measurable results – and profits – to you.
"There are billions of great ideas out there," says our founder, Mana Ionescu. "We focus on taking them to fruition and profitability."
Digital marketing is not an afterthought and social media is not done on a whim. They are core components of an effective modern marketing strategy. We help businesses and organizations create campaigns that resonate with their customers and create brand evangelists. We believe in the power of social media to connect you to your audience in ways that weren't possible just a few short years ago.
To do this, we find the stories that make you special and tell them through social media in a way that makes you shine online.
We teach
We develop strategy
We plan, execute and measure results
We build relationships
We create and distribute digital content
Our Values
We embrace 12 core values that define how we approach our work. All Lightbugs have committed to:
Take Initiative – I will not wait until told.
Be Responsible – I will take full responsibility for my work and it's outcomes. I will fully own the value delivered by my work.
Focus on results – I will not get caught up in the process. I will focus on outcomes, not process. What can I do with the resources I have? Be adaptable. Find a way. Think, do, keep moving forward. Demonstrate expertise.
Be True – keep and fulfill my commitments
Be Engaged – Work and act like this is the only and last job I will ever have
Use Healthy and Direct Communication  – No gossip and unhealthy assumptions. Address concerns in a proper fashion, without stirring up undercurrents by voicing complaints in an inappropriate manner or setting. Stand united as a company unit and take care to represent the company well.
Act with Integrity – behave with truthfulness, integrity and respect and extend that graciousness to others as well.
Act with Courage – Face and push through hard challenges. Be willing to accept tasks that are "above I" and do what is necessary to carry them through
Trust – I will believe in ourselves as well as in others. I will assume and believe the best about others' behavior and motives.
Offer Respect – I will listen. I'll remember we don't know everything. I'll strive to learn at every occasion. I'll show appreciation and return the kindness of others.
Be Resourceful – Do more with less. Care for Lightspan and Client resources as if they were my last dollars. I will not squander client, colleagues' or Lightspan's time or money.
Be Growth-focused – When I don't know, I'll seek the answer. I'll take responsibility for my career growth.  I won't treat my job like an internship, if not an intern. Lightspan will help me learn but I will be the driver of my own growth.
Call 312-637-9473 or email hello [at] lightspandigital.com to learn more about Lightspan today.