Speaking, Keynotes and Workshops
"A million lightbulbs went off today with your SEO 101 discussion," says Marti Konstant of Konstant Change.
Fierce. Captivating. Wicked smart.
These are just a few of the ways audiences describe Mana's presentation style.
Mana's passion for sharing, teaching and helping others grow shows in her talks, which range from digital marketing practical tips to entrepreneurship topics such as:
Writing for social media impact
Digital Marketing Analytics: What does my data mean?
How Snapchat is changing the social media rules of engagement
Digital detox in the workplace
Mana's impact surpasses the 130 clients her agency has served. Mana took the stage over 100 times in the past three years. She's trained over 300 individuals in "Ultimate Social Media Fitness" classes and mentored over 40 professionals who hold positions at companies as large as McDonald's.
"@manamica – my vote for #bestoftheday for October 20 #smss14," Social Media Strategies Summit attendee.
Mana has been dubbed a marketing scientist for her focus on analytics-driven marketing, busting of digital marketing myths and "bringing out the sexy" in brands in retail, banking, logistics and manufacturing.
Her "gift for translating technical topics into easy to understand information," (Marti Konstant of Konstant Change) makes her a sought-after speaker.
Invite Mana to speak at your event!
Email Mana: mana at lightspandigital.com or call 312-241-1597
See Mana in action:
Email Mana: mana at lightspandigital.com or call 312-241-1597 to talk about a speaking opportunity. 
Past Speaking Engagements:
Mana has been sharing digital marketing knowledge as Kellogg Executive Education faculty and via numerous conferences: Techweek, SES (now ClickZ), Social Media Week, MPI TechCon, Marketing Profs University, Social Media Examiner Summit, Social Media Strategies Summit, Content Jam, Digital Dealer, Pubcon, TedX Youth and more. 
Rave Reviews:
"Thank you for presenting on Friday. We had each participant fill out a survey at the end of the day and they had nothing but rave reviews for your presentation in particular. Thank you for making our event such a success." Candice Raisinghani, Shared Collections Coordinator, Chicago Cultural Alliance
So much great content from @manamica @SMS_summit Im rethinking ALL my social media content/use #SMSsummit

— KaiteStover (@MarianLiberryan) April 27, 2016
@manamica I loved your presentation. So much info my head might explode. Thx again. — Alisa Conner (@RippleEffectCO) October 22, 2014
@manamica – my vote for #bestoftheday for October 20 #smss14

— Publishingpam (@publishingpam) October 20, 2014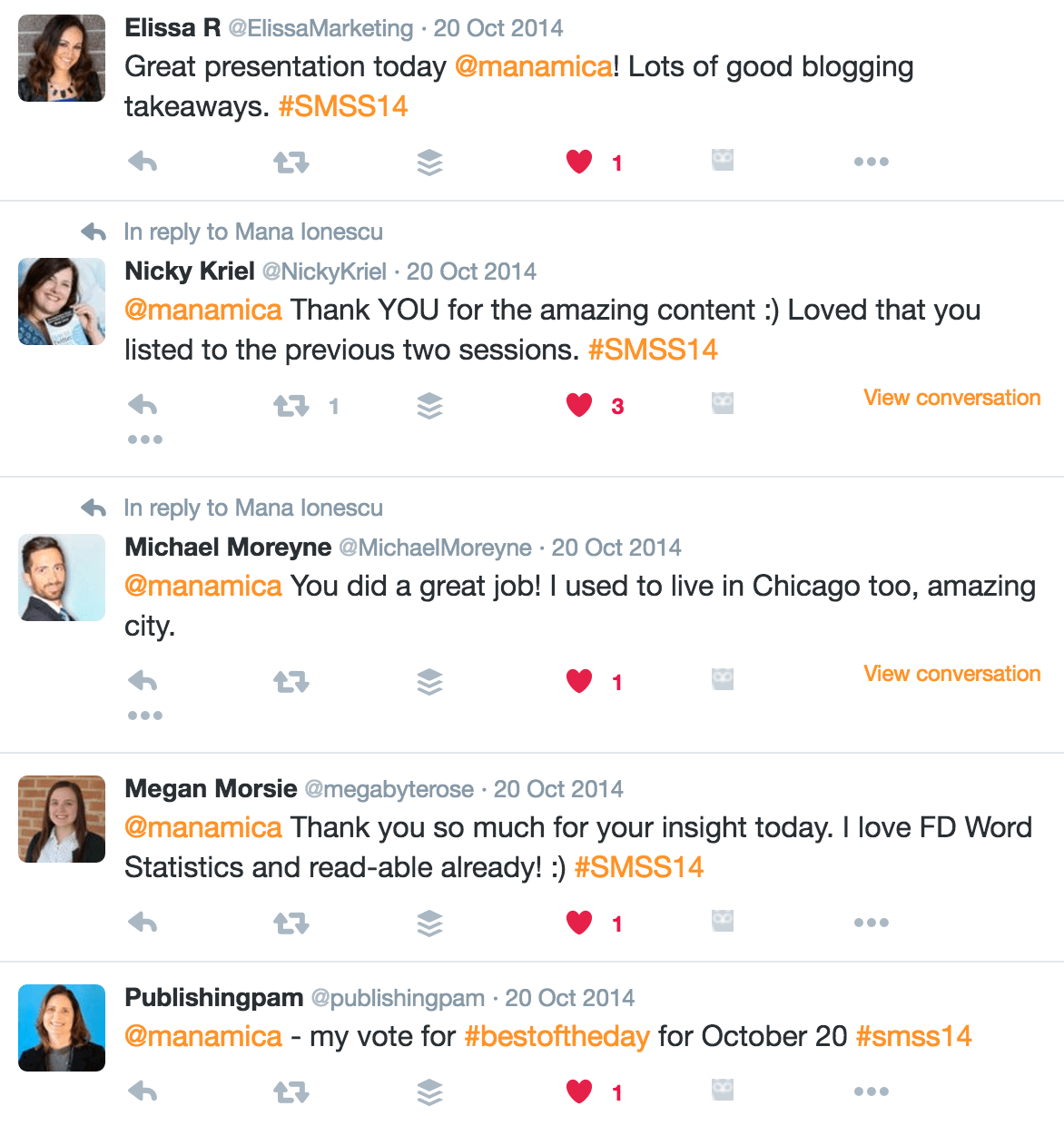 "Mana is consistently a great presenter, and this was no exception. As social media and content marketers, it's probably the #1 question — "What's the return on investment with social?" Thanks to Mana, I really feel like I'm able to look at our social media analytics and provide my clients with the bigger picture."
"I loved her personality and knowledge of the space and data. I learned a lot of new insights in analytics–an area I'd like to improve."
"She was fierce – vital info about how to measure and benchmark performance for clients – and drill down to help them articulate their goals. Would definitely take a future workshop with her!"
"Mana did a great job bringing a very important concept and grounding it in a truly actionable context. She was captivating and the presentation was of enormous value."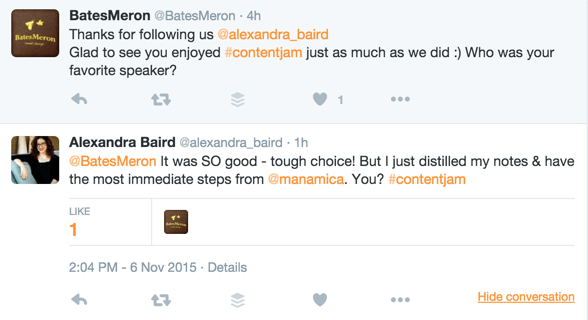 Email Mana: mana at lightspandigital.com or call 312-241-1597
Call 312-637-9473 or email hello [at] lightspandigital.com to learn more about Lightspan today.