TikTok might be the newest kid on the social media block, but it already has 1.1 billion users worldwide. That means that 1 in every 7 people on this planet is on TikTok! And they're planning on taking over the business world as well. Tiktok recently published a new 60-page marketing guide for small and medium-sized businesses. We want to help you use the social network effectively as well with a few TikTok marketing tips and hacks.
While some businesses are hesitant to try out this platform for marketing, the opportunity to grow your audience through TikTok is great—if done correctly.
Here are some TikTok marketing tips and hacks you must try.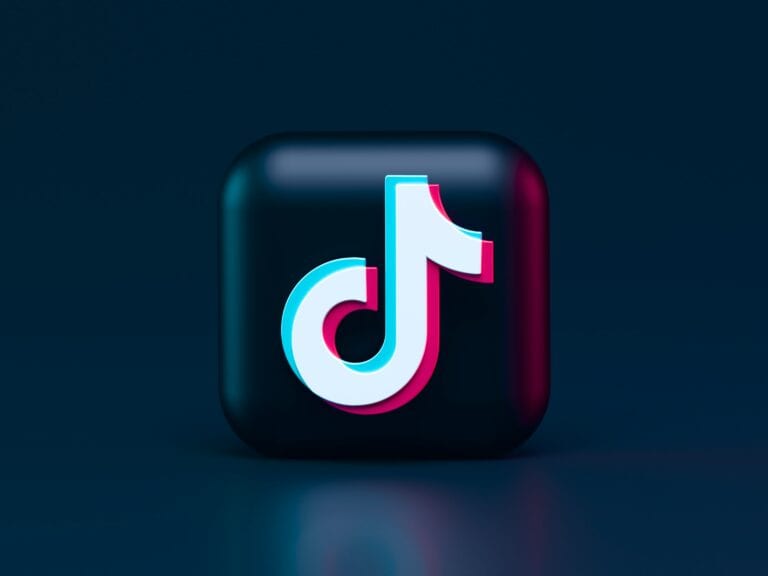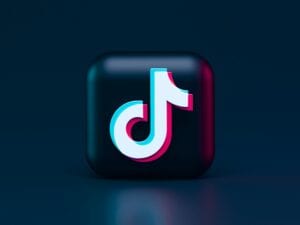 Photo by Alexander Shatov on Unsplash
TikTok Marketing Tips and Hacks
TikTok Marketing Tip #1: Research!
It's true that TikTok skews to a younger crowd. Fun fact: While 41% of regular TikTok users are between 16 to 24 years old, that still leaves 59% of users shared across all other demographics. Your content should target younger audiences, but it can appeal to all ages. 
Start out as a lurker
If you are new to TikTok, you might want to start by lurking on the app. 👀 Because the algorithm is so sensitive, here are some tips:
Create a completely new account for research, not an official account

Stay on the "For You" page

Don't follow any creators

Don't "like" or comment on any videos

Watch every video the entire way through

Turn on the sound and note the popular songs

Stay on the platform for 5 to 10 minutes at a time

Go on TikTok every day for about 2 weeks
By doing these things, you get to see the content curated for your region and demographics, based on what is trending on TikTok. This gives you first-hand information about what viewers want to see from you.
Notice the look and feel of TikTok
Instagram and Facebook still have some kind of container interface for their images, videos, and text posts. However, TikTok is a full-screen takeover. While IG has caught up to the "double-tap to like" trend, TikTok makes it incredibly easy to interact with content without losing track of the video. 
You also don't get any "half-content" the way you do when scrolling down the IG or FB feeds. One swipe upwards = one instantly-playing video. 
This leads us to our next TikTok for marketing tip.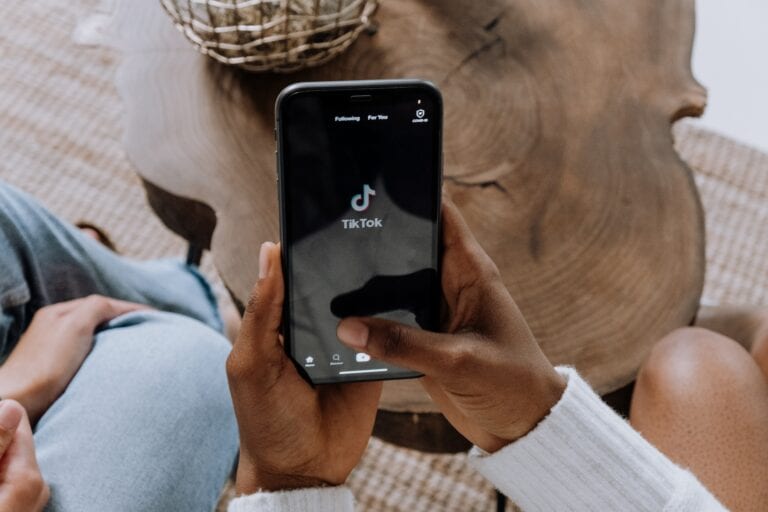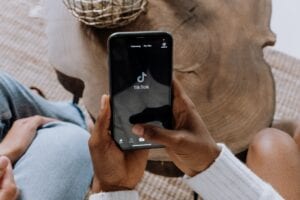 Photo by cottonbro from Pexels
TikTok Marketing
Tip #2: Videos need to start out strong
A TikTok video starts playing automatically when the user swipes upwards to it. Unlike on IG and FB, the content cannot be scrolled past too quickly. One swipe equals one video that takes over the entire screen.
You have one second at most to keep your viewer on your video before they decide whether or not to keep watching. Don't tease at the start—get right into it. 
Some begin their videos with a "preview" or title card that has a question or whatever promotional challenge right away. Others feature the name or face of a creator or influencer, to draw in their followers.
Other videos, especially those that feature behind-the-scenes content, trust their fanbase to know what they are seeing. Those simply jump into the content without warning. 
If you have an existing following, how can you get them to join you on TikTok? Let's jump into our next TikTok marketing tip.
TikTok Marketing
Tip #3: Repurpose existing content
One of the best aspects of TikTok is this definitely overused but still very important word: authenticity. Generation Z and younger millennials don't just watch movies for the storyline; they want to feel like the actors, directors, and producers are human. They don't just appreciate art; they celebrate creators.
Don't waste unedited content
This is actually an advantage for creators because you can reduce content waste. If you shoot a video, the outtakes and bloopers can go on TikTok too. If you record a podcast, every messed-up sentence can be creatively repurposed for TikTok. 
If your staff and crew love taking behind-the-scenes photos and videos but have nowhere to post them, your TikTok account can feature them as a pre-promo or ongoing promo. The more raw the photos and videos are, the higher the chances of success on this platform. 
Share across your platforms
Now that you've started uploading videos to TikTok, you'll need to let your followers on other social media platforms know what they are missing. Every now and then, share your TikTok videos to IG or FB, and let people know they can follow you on TikTok. Here are other tips:
When you edit a TikTok video, save it to your phone, and don't edit out the TikTok logo. TikTok users automatically look for that mark to see if they can follow you there.

Stress the exclusivity of the content on TikTok. Are your bloopers and behind-the-scenes exclusives there? Make sure your IG and FB caption reflects that. Give them a reason to follow you on that platform.

Remember that your audiences across the social media platforms are not exactly the same demographics. Invite your younger users to TikTok, but don't change your regular tone too much if it's more formal.
TikTok Marketing
Tip #4: Create original content
Repurposing content is a good way to start, especially if you've only just begun. Your regular followers should already be familiar with the content, which is good for connection. However, original content is the best way to market to a whole new audience.
Here are some TikTok for marketing tips for original content creation:
Play with a range of content.

If you've lurked on the platform, you'll know you can do anything from simple and educational to absolutely insane. 

Be personal.

Whether it's no makeup and no filter, or outrageous makeup and obvious filters, make your content personal. Are you tired? Say so. Was the video hard to make? Let them know. Did you enjoy the creation of something new? Rejoice!

Don't expect to get every video right.

Social media preferences change with blinding speed, and the algorithms help boost the changes. Freely lurk on the platform, pay attention to trending content, and be ready to change strategy anytime.
TikTok Marketing
Tip #5: Invest in community engagement
You'll notice we didn't say community management. We literally mean community engagement. 
TikTok users are growing up in a world where digital engagement is as much a part of their daily lives as face-to-face conversation. For some, it is a larger part of their daily lives than face-to-face conversation.
Take time to scroll through the comments. Like them! Comment on them! Be creative and personal. Match the tone and energy of the comment with your response. 
Don't ignore criticisms or misunderstandings. You can choose to answer creatively or formally, but don't forget that an ignored comment can easily be screenshotted and shared. As much as possible, try not to let it look like you're ignoring the issue.
TikTok: The New Brand Loyalty Strategy
The platform may seem intimidating, especially since a lot of the content is really there for entertainment rather than connection or engagement. But, when done right, your content becomes an authentic, relatable, picture of your business—and that's what builds brand loyalty. 
Do you think you're ready to start using TikTok to market your brand? Let us know what you think!