Let's face it: In today's world, you can be your own publisher. Social networks give brands and people alike a chance to share just exactly what they want. Whether that's your latest DIY creation, a new product line or a delicious recipe, social media is the place to show off.
Last week, one of our clients* wrote a brilliant post about how different MBA programs are showcasing themselves via social media, and it really got my wheels turning. What are some of the unique ways in which brands use social media to market—read: show off—their products and services? With the plethora of social media channels at our fingertips, each of us has the ability to use these platforms in a unique way to drive awareness and, ultimately, sales.
Here are a few of my personal favorites that do a great job—and also leave me drooling, window shopping, and wanderlusting in the process.
If you're looking to be your own publisher on social media, feel free to take a few cues from these guys.
Instagram

: @

airbnb

 highlights where you can stay around the world
Airbnb is "a trusted community marketplace for people to list, discover, and book unique accommodations around the world," and this is perfectly conveyed through their Instagram feed. Airbnb regularly reshares others' images of different accommodations that can be found through airbnb around the world. They carefully curate their feed so it is only the most wanderlust-inducing photos. Instagram doesn't allow links in captions, but airbnb includes links to the properties nonetheless. They also do a great job of including only relevant hashtags and typically no more than five, which is understood to be a best practice on Instagram.
Twitter: @

MichaelKors

 lets his true voice be heard

This is one of my absolute favorite Twitter accounts for many reasons — including the fact that I fall in love with nearly every iteration of MK watch. Personal preference aside, Michael Kors has an authentic presence on the channel and a great content mix. On any given day, you will see #StyleTips, photos of celebs rocking Michael Kors, product features or even some tweets by Mr. Kors himself (signed – xxMK).
They take full advantage of in-stream images and video to showcase their products so there is no need to leave the app to get a taste of their latest fashions. Overall, they use Twitter in an authentic and well-rounded manner. It's not too promotional, but it still leaves all Michael Kors lovers vying for a closet full of his clothes.
Facebook:

GoPro

 shows what the camera can capture

If you've ever heard me talk about Facebook, you've likely heard me say that we social media marketers are, "at the mercy of the beast." GoPro has really set itself up for success by giving the Facebook algorithm—and the people, more importantly—exactly what they want: stunning images. More to the point, they give people reasons to want a GoPro and to keep coming back to see just what this product has the power to do.
The images shared are nothing short of inspiring. It makes you not only want to get up and get active, but it also makes you want a GoPro along for the ride. To keep fans coming back, they do an "Everything We Make" giveaway. Every day they give a GoPro and "everything they make" (yes, really) to one lucky winner and announce this on Facebook (and Twitter). This is the type of investment brands must make in their Facebook strategy to continue to stay relevant on the ever-changing platform.
LinkedIn: Human Workplace hits you with helpful info where you're already thinking of it

I could write an entire post on how brilliant Liz Ryan is—and some day I just might—but what we're going to focus on here is the quality of content that she writes and distributes for free on Human Workplace's LinkedIn. She writes helpful, relevant and extremely useful career content and regularly updates the company's channel driving job seekers to her free content. Ryan has without a doubt established herself as a thought leader in the workplace space, and she speaks with an authentic voice. She's got the "be your own publisher on social media" thing down.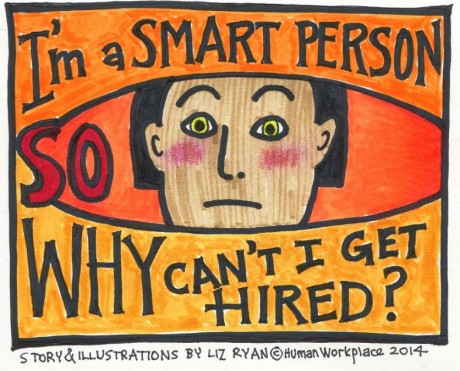 She has positioned herself, and by association, her company, as a helpful and trusted source to help you land your next job, which is coincidentally one of their paid services. Human Workplace is also content publisher, and what better way to showcase how well you do your work than doing it exceptionally well for your own brand.
Google+: H&M features pieces to get you ready to shop their store

This Swedish clothing company knocks it out of the park with their Google+ presence. Every day they post different seasonal looks featuring their latest items. They do an exceptional job at producing great visual content and speaking directly to their audience. Often, they ask questions which keeps their fans engaged, and likely gets them in the mindset of "I need those sunglasses," which gets them further down the sales funnel. And who doesn't want that? 
YouTube:

WarbyParkerHelp

 delivers helpful videos and creates personal connections

This YouTube channel is just one more reason that I wish I needed glasses. It is so extremely helpful that I want to give them my money to show gratitude. Warby Parker Help uploads videos daily to answer questions that customers pose on Twitter and Facebook. They even made a video for our very own Holly Worthy.
@hworthy We can certainly understand why you're happy – your new WPs look fantastic! http://t.co/dywoysIA #warbyvision

— Warby Parker (@WarbyParker) February 16, 2012
What better way to engage with your audience than to personally answer their questions with videos? It gives personality to the brand, and it helps customers to feel that they are heard, which ultimately builds a lasting relationship. At Lightspan, we focus on producing helpful, useful and authentic content, and this Youtube channel gets high marks in all three categories.
Pinterest

: Williams-Sonoma gets you excited to entertain

As it states in their bio, "inspiring cooks everywhere" is exactly what they are doing on Pinterest. Williams-Sonoma is in the business of providing high-quality and stylish products for the kitchen and home. Rather than pinning images of products and giving users the hard sell, they post images of seasonal recipes and party ideas that inspire you to cook and entertain with their products. They do a great job of pinning content from their own blog as well as from other users and brands.
Vine: Lowe's shows you just exactly what you can do
I'm a DIY-er, but even if you aren't, this Vine account is helpful. They post #FixinSix videos that are nothing shy of amazing — some of these are even submissions via Twitter with the hashtag #fanfixinsix. It's a smart cross-platform integration, and it keeps their audience engaged. Who knew that you could use AAA batteries and foil when you're out of AAs? Or that lemons clear up water stains in the shower? Anyone who follows Lowe's on Twitter, I bet. Not only are the videos cute and entertaining but they're useful as well.
Though each of these brands are marketing different products on different platforms, all of their messaging is authentic, useful and enjoyable to consume. Producing content this way creates relationships, loyalty and keeps you top-of-mind. It all goes to show that you don't have to be a big, sexy brand to kill it on any of these networks. You can absolutely be your own publisher on social media, you just have to get out there and show off your stuff.
*The client is BestMatch, is a non-profit online Business School information resource.