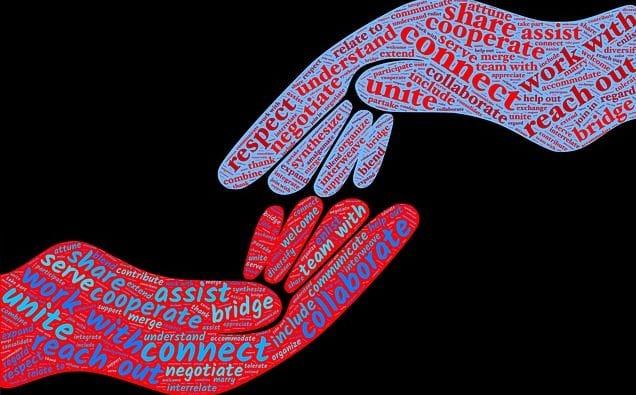 The concept of collaboration isn't something new when it comes to the business environment.
Brand partnerships involve forming an alliance between two or more brands. The end goal of this type of venture is to co-create a product or service that allows both brands to benefit from each other's audiences.
Here are several co-branding campaigns between different individuals and companies, across several industries, that demonstrated exactly why brand partnerships can be a powerful marketing strategy.
Billie Eilish x Khalid
Then 14-year-old Billie Eilish found herself famous overnight after uploading her song "Ocean Eyes" to SoundCloud in 2015. The song, which was produced and written by her brother, received a lot of online attention.
But it wasn't until the release of her collaboration with Khalid that she went tryly viral. In 2018, Billie and Khalid collaborated on the song "Lovely", which was also featured and released as part of the official soundtrack for the hit Netflix series, 13 Reasons Why: Season 2.
"Lovely" peaked to 64 on the US Billboard Hot 100 chart, compared to 2016's "Ocean Eyes", which peaked at 84. The song also entered the top 100 across different popular music charts all over the world including Australia, United Kingdom, and Canada. The music video for "Lovely" is Billie Eilish's most viewed music video from her official YouTube channel, with over 331 million views.
This particular collaboration benefitted both Billie Eilish and Khalid in terms of exposure to each other's audiences, in addition to the fans of Netflix's 13 Reasons Why series.
H&M x Balmain (and Other Luxury Designers)
H&M is the genius collaborator of the fashion industry. The clothing retailer sells affordable clothing while introducing customers to other brands through a handful of luxury brand partnerships.
These collaborations involve brands such as Balmain, Versace, Alexander Wang, and Moschino.
The H&M x Balmain collection is one of their most successful collaborations, having sold out in just few hours after its launch. Some excited shoppers went as far as lining up for as long as 12 hours to gain access to pieces! People were so drawn in that H&M's online store received massive traffic that caused it to crash.
H&M's brand partnerships with luxury fashion houses like Balmain produce collections that are priced significantly lower than what consumers would typically expect. But even with a cheaper price, these brand partnerships still benefit both H&M and the luxury brand they collaborate with by incorporating elements of each.
Target and Victoria's Secret are two more large brands that have found success with cobranded collections in tandem with big-name fashion companies.
BuzzFeed x Best Friends Animal Society
A great example of a simple and yet effective brand partnership is the one forged between BuzzFeed and Best Friends Animal Society. BuzzFeed is an internet media, news, and entertainment company while Best Friends Animal Society is a non-profit animal welfare organization.
The simple collaboration project involved BuzzFeed producing content featuring animals from Best Friends Animal Society. BuzzFeed created related articles for their website, as well as video interviews that feature celebrities playing with animals.
The latest episode features Keanu Reeves while he plays with puppies — with over 3 million views.
With this brand partnership, Best Friends Animal Society was able to take advantage of the wide reach and readership of BuzzFeed to advertise pets available for adoption. In return, BuzzFeed benefitted from the engagement around the content produced and the association with a good cause.
Eminem x Dr. Dre
In 1997, Eminem decided to perform in the 1997 Rap Olympics. He had just been evicted from his home and fired from his job. Quite frankly, he had nothing else to lose.
Eminem managed to bag second place in the competition, which helped get a copy of his early demo tapes into the hands of the then-N.W.A. rapper, Dr. Dre.
During this time, Dr. Dre was already in the process of finding a new artist for his label, Aftermath Entertainment. When he heard Eminem, he was caught up in the flow of Eminem's rapping.
Dr. Dre collaborated with Eminem on The Slim Shady LP, which marked the start of a beautiful friendship, as well as the start of a mutually-beneficial collaborative business partnership.
Dua Lipa x Blackpink
English singer Dua Lipa collaborated with the famous South Korean girl group Blackpink on a bilingual song called, "Kiss and Make Up", which is featured on the Dua Lipa: Complete Edition album.
Dua Lipa and Blackpink were both well-known on their own before their collaboration in 2018. That said, this collaborative effort helped launch their musical careers to new heights as the western and eastern worlds collided.
BTS x Steve Aoki, The Chainsmokers, Nicki Minaj, and Halsey
Blackpink isn't the only Asian music group who has benefitted from a cross-cultural collaboration.
BTS is considered as the current biggest K-pop boy group worldwide. With their most recent album launched in April 2019, Map of the Soul: Persona, the boy group hit a record high of 2.6 million album pre-orders in a span of five days (March 13 to 17, 2019).
In 2017, BTS made their US Television debut when they performed in the American Music Awards. In the same year, they did their first ever collaboration with a western artist.
BTS collaborated with Steve Aoki for the remix version of their Love Yourself: Her EP b-side track "Mic Drop". The remix version also featured rapper Desiigner and was released to American contemporary hit radio as a single.
The resulting music video was later released in 2018:
This collaboration pushed BTS to their highest position since their debut on the Billboard Hot 100 charts, at #28. But like many other collaborations mentioned here, it wasn't just BTS who benefitted — Steve Aoki and Desiigner also received a similar boost.
The Billboard Social 50 charts, which tracks artists' popularity across various social media platforms, was topped by BTS during the release of the single. They were at #1 for 51 weeks! The following week, Aoki and Desiigner both jumped in the social charts and joined BTS following the release of the collaboration. Aoki jumped from #30 to #2 while Desiigner, who was never before in the social 50 charts, moved to #16.
Since this collaboration, BTS has also worked with many established western artists like The Chainsmokers and Nicki MInaj (who peaked at #11 on the Billboard Hot 100 chart). Their latest collaboration with Halsey peaked at #8 on the Billboard Hot 100 chart — their best one yet!
Uber x Spotify
Another win-win brand collaboration for the music industry was when Uber and Spotify decided to work together.
Before this partnership, whenever a passenger summoned an Uber ride, they were essentially forced to listen to whatever the driver was playing, whether they liked it or not. By combining the best aspects of both services, passengers gained more control over their Uber experience. Connecting their Spotify accounts to their Uber accounts allowed passengers to take control of the radio and rock out to their favorite beats.
Uber and Spotify are both popular tech startups, which only added to the hype. For Spotify users who hadn't yet used Uber, or Uber users who hadn't yet tried Spotify, the brand partnership was a win-win for both companies in terms of cross-marketing these services and reaching new audiences.
Final Thoughts: Brand Partnerships: An Underrated Audience Building Strategy
You don't have to fit the mould of musician, fashion house, or tech giant to launch and benefit from a strategy that involves brand partnerships. By nurturing your network, your perfect collaboration opportunity may just be a phone call or Tweet away.
Need help creating a strategy around brand partnerships? Get in touch with the experts at Lightspan Digital and we'd be happy to help guide you in the right direction.