Study

Associates Changes In Facebook's Algorithm With Amplified Local Republican Parties' Posts [skip to the end if this is all you want to read]

Check out these Reddit advertising case studies from Adobe and noosa 

Seeking the LinkedIn content magic wand? LinkedIn shows what it takes

Did AI-generated content take a big hit with the May 2022 Google Core Update?

The new search engine that seeks to reward content creators

Instagram and Twitter update again; why not?
Considering Reddit As An Advertising Channel? The Platform Unveils Examples With Launch Of 'Meet Your Maker'
In a push to pull in more advertising dollars, Reddit unlocked the mysterious world of platform advertising by launching a series of video case studies. For example, "See how a years-long partnership built on trust and belief in the inherent good of Redditors led to ads that delivered 3x CVR compared to Adobe's other top-performing channels." If CPG is your world, you will find an example from noosa Yoghurt. 
From LinkedIn: Social Media Lessons From Top-Performing Posts of 2022 So Far
While most of it will make perfect sense, I want to highlight two points that are dear to my heart:
Take on big topics
Transparency and empathy spark conversation
We always look for that magic wand moment. Our data shows that the best performing content, all things being equal, is content expressing a viewpoint. Blend that with empathy and transparency, and you have magic. 
This blend requires a lot of courage and humanity. I know it's not easy. The good news is that many companies have figured it out, and so can you. And if you need a cheerleader, shoot me a note. It's a joy for me to work with brands through the process of expressing their point of view.
You'll find the mother load of LinkedIn post ideas. Enough said. 
TODAY: Google Announced The May 2022 Core Update Is Now Complete
You can now start measuring the impact on your website's search performance. If the updated negatively impacted your website, here's what Google has to say: 
"With the core updates, we don't focus so much on just individual issues, but rather the relevance of the website overall.
And that can include things like the usability, and the ads on a page, but it's essentially the website overall."
Some are speculating that AI-generated content was particularly hard hit. 
I suspect the Google core update (May 2022) may have been a hit on AI content. It certainly was for me.#google #coreupdate #aiwritting pic.twitter.com/BdFCo5UIp5

— Oliver Boyers (@OliverBoyers) June 6, 2022
The May 2022 core update rollout is now complete.

— Google Search Central (@googlesearchc) June 9, 2022
It's Not Just the Social Networks Set on Rewarding Creators: Enter Ahrefs' New Search Engine Yep.
Content marketers got very very excited by the recent announcement that ahrefs (the SEO tools company) is launching a new privacy-focused search engine. Why? 
"What we are committed to is that search engines generating revenue from ads should share revenue with creators whose content they benefit from. In other words, if we select some content to be shown on a search results page, we will also use it as a signal that the content is helpful, and its creator deserves to be compensated."
In this interview from Search Engine Journal, CEO Dmytro Gerasymenko does the math to highlight his point. The math of how much money Google makes from organic content, the content of those barely-compensated journalists and that gardening expert. If only Google shared a tiny percentage of that revenue, they could change the world. Or rather ahrefs is looking to change the world. 
As for the algorithm? 
"Create useful content for people 🙂"
Twitter Announces Product Drops to Help Retailers Accelerate Product Launches
It's a simple concept: "when a merchant Tweets about an upcoming launch, you'll see a "Remind me" button at the bottom of the Tweet."
But wait, don't get too excited. The feature is in testing mode with a few select retailers. 
Instagram Announces Pinned Post Feature
If you want to increase visibility to specific Instagram content, you can now pin up to three posts or reels at the top of your Instagram profile.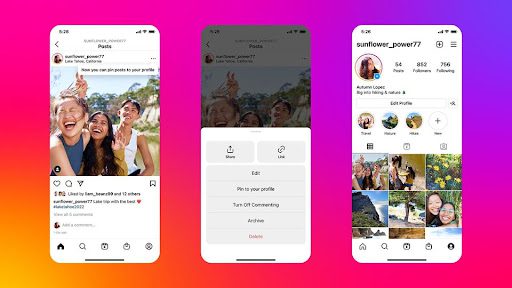 Study
Associates Changes In Facebook's Algorithm With Amplified Local Republican Parties' Posts 
Main findings:
Posts from local Republican parties were shared twice as often as those of local democratic parties, during the Jan 1-June 30, 2019 period. During the same period in 2018 Democratic parties had their posts shared almost 50% more than Republicans. 

The change happened across a range of over a thousand local parties (it was not isolated to or dominated by a particular Facebook page)

The change in interaction rate was not found on Twitter

The change came at the time of known changes in Facebook's algorithm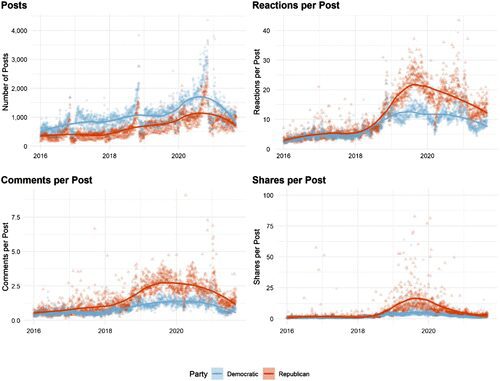 What this study DID NOT explore: 
Causal mechanisms, however they present hypotheses for further research

"… anger is a potent force in both politics (

Phoenix, 2019

;

Webster, 2020

) and social media engagement (

Eberl et al., 2020

;

Larsson, 2018

). Local political parties that harness anger on social media may benefit both online and off."

"… internal Facebook documents show that the company feared a political backlash from conservatives and might have overcompensated, allowing conservative news and pages to have greater reach (

Ellison and Izadi, 2021

)."

How changes to algorithms impact voters, candidates, and donation patterns
Why these studies are important:
"If changes in Facebook's algorithm fundamentally change the reach of political parties on Facebook there is the potential for Facebook to accidentally, or purposefully, shape political realities for Americans."
About the study:
Facebook algorithm changes may have amplified local republican parties
Kevin Reuning, Anne Whitesell, A. Lee Hannah
First Published June 8, 2022 Research Article
https://doi.org/10.1177/20531680221103809