THIS POST IS NOW OBSOLETE. Unfortunately these have changed dramatically and we can no longer support this download.
Just the other day we were revamping a client Facebook page and the question came up, is there a Facebook page subcategories list? Which Facebook business subcategories should we choose? How should we choose them if we don't have a list? We searched the web but there wasn't one to be found. So we decided to tap into the Facebook api and put together the list.
But first, let's take a look at what these subcategories are. The page subcategories (up to 3 of them) show below the business name on your Facebook business pages. When you set up or edit the settings of a Facebook page you will see a "Categories" drop-down and a "Subcategories" field. You must type in keywords in this field to get related subcategory options. It is these subcategories that show to the public who visit your page.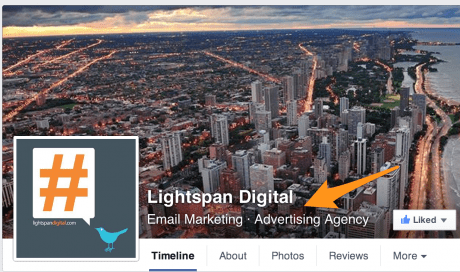 To make it even more complicated, Facebook doesn't publish a list of page subcategories. So you have these public labels but no guidance on what to choose. And that's Facebook for you.
So we decided to find the list of Facebook page subcategories and publish it. It wasn't easy. I tapped into the Facebook API and decoded 14-digit subcategory IDs into parent and subcategory names. Then I had to figure out what these "parent" subcategories were. Turns out the parent subcategories are what we would expect "industries" to be – "Airline," "Home & Improvement" etc. But don't mistake these with Facebook "categories." Facebook categories are limited to 12 types of businesses, such as "Books & Magazines," "Local Businesses" etc. Subcategories are in the hundreds.
So let's say your business is an "Airline," Facebook will prompt you to enter a specific category such as "Airline Industry Services," as you can see below.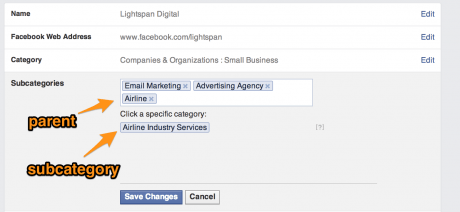 Users have complained that many subcategories don't exist. Additionally, you have to guess to find what is available to you. I hope this list will help those who need to find what's available for them before starting setting up or editing a page.