In today's digital news review, we have a couple of quick updates from Instagram, important news from Google, and the results of a study on the effects of praising competitors on user perception.  The study, published by the Harvard Business Review, and the updates from Google give us important clues on how to adjust our strategies at the intent stage in the customer lifecycle. 
Here's a summary of the news this week:
Study shows impacts of praising competitors

Google Rolls Out Feature to Add Doctors' Appointment Availability to Search

Google Updates Search Algorithm to Highlight Helpful Product Reviews

Instagram Tests New 'Scheduled' Sticker for Stories

Instagram Brings Back the Chronological Feed 

Twitter announced search for DMs

Meta announced the  'Meta Advantage' Automation Ad Suite
Study Shows Praising Your Brand Competitors Can Positively Impact Attitudes Toward Your Brand
Keisha M. Cutright, Katherine M. Du, and Lingrui Zhou "conducted a series of 11 experiments with nearly 4,000 consumers and found that when a brand praised a competitor, consumers developed a more positive attitude towards the brand — and that shift in attitude was directly reflected in consumers' willingness to buy the brand's products."
The study showed that the strategy doesn't work the same for all brands. 
For-profit brands benefited the most from mentioning a competitor as compared to non-profits. This may indicate the factor of surprise quells some of the skepticism associated with for-profit brands.  

There was no effect when a brand praised an unrelated brand. The effect seems to be tied to competitor praise. 

For the Medical Practice Marketers: Google Rolls Out Feature to Add Doctors' Appointment Availability to Search
According to Google, "Healthcare providers like doctors, therapists, and other medical practitioners can use Business Profile to claim and manage info for their practices. Business Profile offers the option to add details about services like telemedicine and personalize your profile on Google Search and Maps."
A new feature that's rolling out and which will eventually be added to the Business Profile will show appointment availability for healthcare providers so you can easily book an appointment.  The feature is in the early stages, with select providers, including MinuteClinic at CVS and other scheduling solution providers for now.

Google Updates Search Algorithm to Highlight Helpful Product Reviews
Over the past year, Google has been working to improve product reviews in Search, and the latest update was launched yesterday and is designed to display more useful reviews, based on specific criteria:
Include

helpful in-depth details

, like the benefits or drawbacks of a certain item, specifics on how a product performs, or how the product differs from previous versions
Come from people who have actually used the products

, and 
Show what the product is physically like or how it's used
Include unique

information beyond what the manufacturer provides — like visuals, audio or links to other content detailing the reviewer's experience
Cover comparable products, or

explain what sets a product apart from its competitors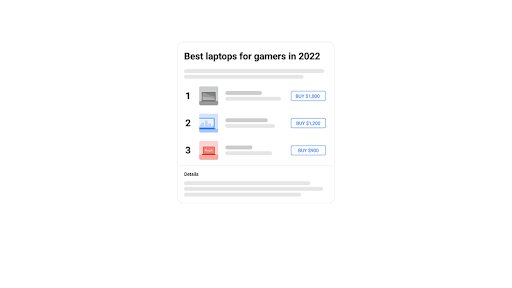 Your reputation management strategies should change to include these considerations. This intent stage of the customer journey, when they're looking at reviews and comparing their options, is critical. This is where they're most likely to move on and not look back. Google knows what the users want AND it's telling us what they want. So we'd better listen. 
Instagram Tests New 'Scheduled' Sticker for Stories
The sticker will let you set reminders for your events. The default reminders are the day before and the day of the event.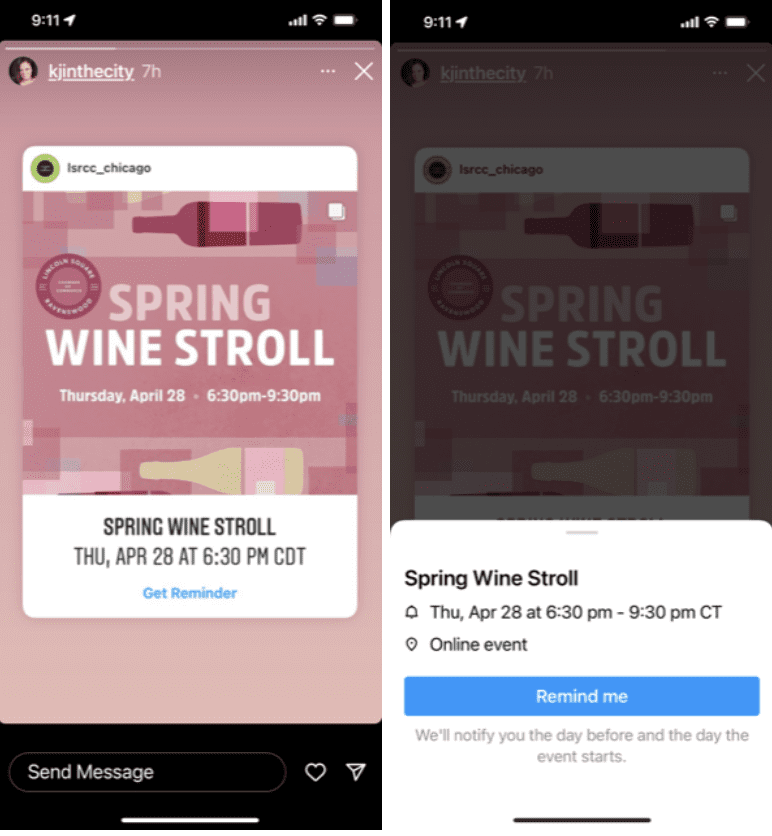 Instagram Brings Back the Chronological Feed 
You will now be able to select from three options:
 Algorithmic

 "Following" and 

"Favorites,"
To note, "Following" will not be the default. 
Twitter Adds Search Function for DMs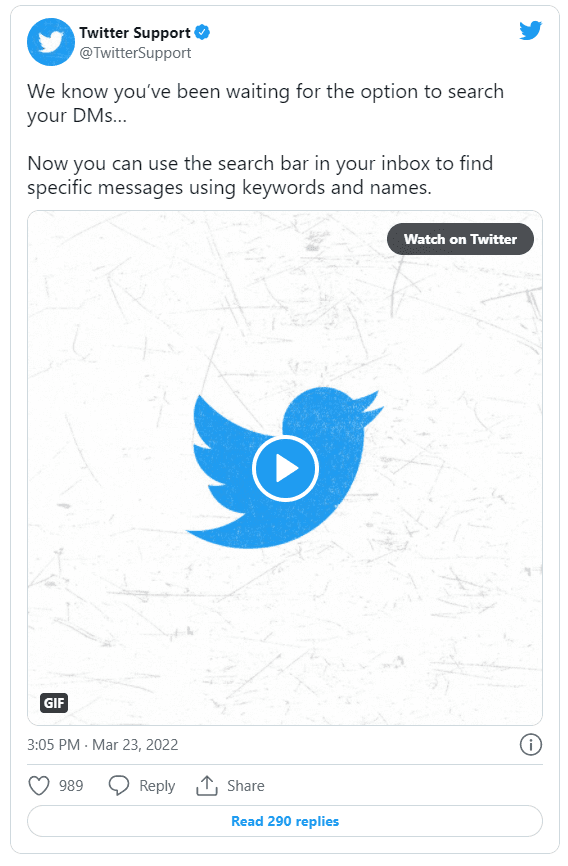 Meta Rebrands the Automated Ads Products Under the Name of Meta Advantage
We've known for a while that Facebook's targeting went to shit when Apple introduced its new iOS privacy options. Now Meta announced a solution that to me seems mostly just a rebrand: The Meta Advantage suite. Add Advantage in front of the previous options, and you've got the new suite features. Lookalikes Expansion will now be Advantage Lookalike. OK, to be fair, there is some renaming involved, so it's good to look at their announcement in detail. For example, Dynamic Experiences will now be Advantage+ Creative. 
They also announced Advantage+ Shopping Campaigns will be coming soon, although they're also telling us that they're currently known as Automated Shopping Ads. They expect to roll this out to everyone by the end of the year.