What began as a side note in the social media and digital marketing spheres, where celebrities endorsed products to their followers, has become a full-fledged career for former every-day content creators who later earned the label of "influencer." It is now a $5-10 billion dollar industry 🤯 . With influencer marketing's potential so high, the risks have become heightened as well. A bad influencer campaign that misinterprets or abuses the art of influencer marketing (and it is an art!) can damage the brand that it's trying to support. This is why looking at a few examples of bad influencer marketing could be the best thing for your campaign.
How does it work? Social media marketers and content creators (aka influencers) build a following within a niche with the conscious intent of using it to influence consumer behavior and sell products. Their authority offers the appearance of proof to their followers that a brand is worth buying. You have micro-influencers, macro-influencers, and everything in between, but they all will endorse bands to one extent or another. When done right, it can be profitable. When done poorly, it can be a waste of money at the least and a disaster in the worst-case scenario.
1. Allowing Influencers to Make Misleading Claims
Influencers have become powerful, so much so that bad marketing can actually pose a health risk. Look no further than supplements and pharmaceuticals to see how influencing a brand can go wrong.
For example, an influencer may go on Instagram and praise a supplement's effects. However, that influencer may not be an authority on drugs or supplements. They may not accurately represent the side effects or the reasons someone should not take the supplement. The influencer may use language that boasts health benefits, which would be against FDA rules. 
Even Kim Kardashian has not been immune to making the mistake of marketing a drug without the proper expertise. Her marketing led to the FDA issuing a warning to the manufacturer. 
TAKEAWAY: To avoid this, find influencers with credentials to market products. Make sure the products you are marketing are always represented accurately. Make sure that your contractual agreements with them are unambiguous on the dos and don'ts. We have a chapter on negotiating terms in our Intentional Influencer Marketing toolkit.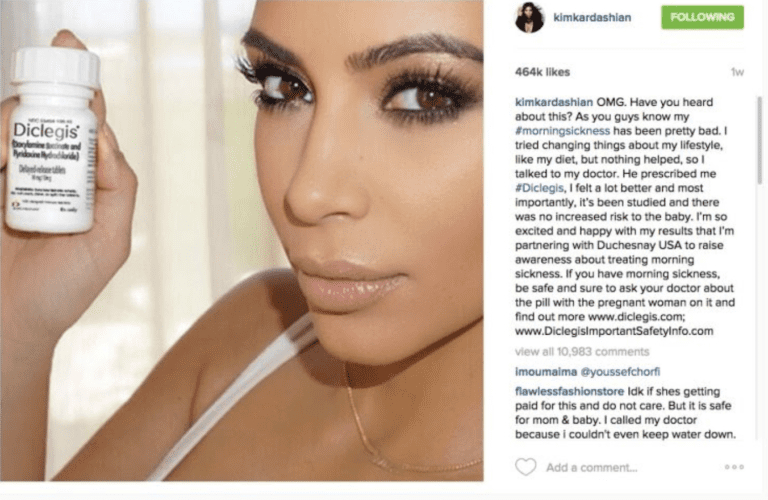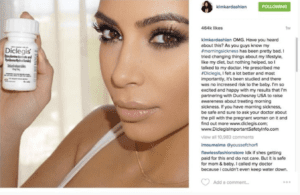 2. Assembly Line Marketing
Influencer marketing can be time-consuming. Marketers will be tempted to copy-paste plugs for brands or repeat their pitches to the point that they end up sounding like a well-worn commercial. Even celebrities have accidentally posted their marketing instructions from the company on their Instagram.
This makes followers feel like they're being manipulated rather than advised. It has the opposite effect to the one the marketer is going for.
TAKEAWAY: Do your due diligence in vetting influencers. Don't go with an influencer list that you bought off the back of a truck.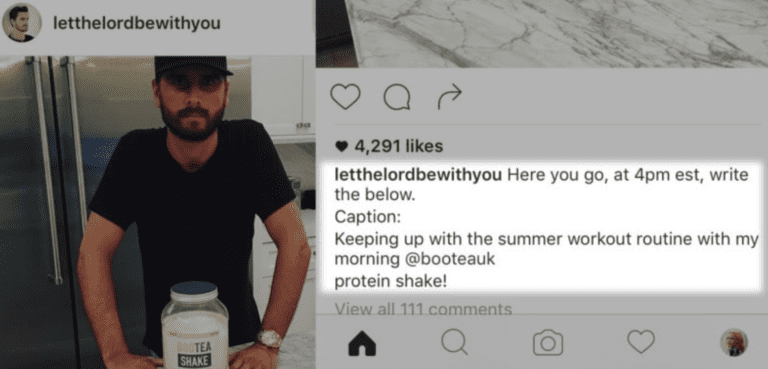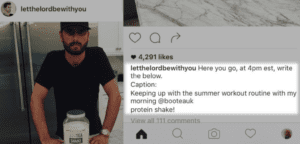 3. Dishonest and Inauthentic Tactics
Influencers are often celebrities. Celebrities wield public power. Influencer marketing can go too far trying to use this power to its advantage. For instance, a celebrity could secretly market a product by posting out of character, attracting attention, and getting people wondering if their account has been hacked.
Lying to customers has not been shown to help a brand's case. Instead, knowing what an audience needs and honestly connecting to their demographic builds trust between a follower base and a brand. This trust is the only way influencer marketing can work in the modern market.
TAKEAWAY: Stress authenticity in your collaborations with influencers. 
The Takeaway for Marketers
Influencer marketing can help a brand excel in the busy advertising space. However, these three examples show how attemps at influencer marketing can cause followers to lose faith in a brand. The main takeaway for marketers and the brands that hire them is that underhanded tactics and unqualified authority voices lead to customer disillusionment. Honest, qualified marketing is what makes or breaks a brand on social media in 2021.
Need help? Download our influencer marketing toolkit.