While TikTok is a relatively new social media platform (founded in 2016, compared to 18 year-old Facebook), its algorithm quickly gained attention. Everyone wants to know, how do I get a million views like the popular kids? 
The For Your Page feed, or as TikTok calls it, the For You feed, can deliver trending and relevant content that keeps a whopping  90% of its users glued to the platform.
TikTok was originally quiet about how it made sure its users get matched to and hooked on  the recommended content. However, as TikTok became more and more important on the global stage, they faced the need to open up about how they keep their users on the platform while attempting to keep them safe from harmful content. 
For social media managers, now is the perfect opportunity to discover how to create TikTok content that ends up on multiple For You feeds, and even possibly goes viral.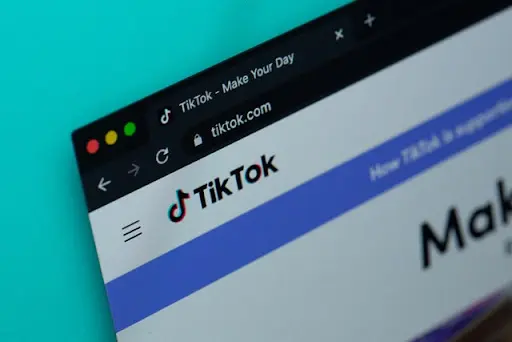 Photo by Solen Feyissa on Unsplash
How Does the TikTok Algorithm Work?
While no social network fully discloses their algorithms, how they speak to what they value, can serve as indicators. According to TikTok,  they're  "building a global community where you can create and share authentically, discover the world, and connect with others. The For You feed is part of what enables that connection and discovery." 
Build, create, share, discover, and connect are all integral parts of the TikTok algorithm. Every user has a For You feed that is completely unique to them. It is constantly adjusted to the user's interests and even moods, allegedly. The following influence each feed:
How users interact with the videos:

The videos users like, share, and comment on, accounts they decide to follow, and content they create all inform the algorithm.
The information on videos the user interacts with:

The music or sounds on the video, the caption, or the hashtags will all affect which videos end up on a user's FYP.

The language and country of the user:

This is actually of low priority for TikTok. As the

hallyu

wave and Korean pop and Korean dramas have proven, language is not necessarily a barrier to enjoying a piece of content. However, TikTok does take into account the regional or country videos that might be more relevant to the user.
TikTok assigns ranking systems to what they call "strong indicators" as opposed to "weak indicators." Strong indicators actively answer the question, "What does this user like?" An example would be a video that a user watches from beginning to end, or even rewatches. 
Weak indicators, on the other hand, only suggest what a user might be interested in. An example of a weak indicator is the country or language of the user. Weak indicators also include how many followers or videos a user has.
What Factors Should TikTok Creators Be Aware Of?
Let's narrow down specific factors that should help you understand a little more about how the TikTok algorithm works.
Language and country settings.

While low on the algorithm ranking, it still counts towards relevance when TikTok is choosing a video for a user's FYP. New users, especially, get a lot more local content as TikTok learns their preferences and location is the easiest one to employ at first.
Content category.

When planning content for TikTok, know which category your users fall into. Are they looking for educational content? Inspirational? Are you a quirky trivia master or a professional industry leader and your audiences consume such content? Users are more likely to find you if they follow similar content already. 
Audio.

TikTok pays attention to trending sounds and the kinds of videos they are used on, and they boost videos using those sounds. In this way, despite every user's FYP being unique, active trends can easily cross from one user to another.
Hashtags and captions.

Hashtags and captions are helpful for TikTok to lock onto the right content for your FYP. However, as a user, you might see that captions and hashtags are less important than the video and audio content.

User engagement.

The TikTok FYP is ever adjusting to the user's preferences. Users also inform the algorithm by interacting with the videos they like. TikTok accelerates the spread of content that has the early indicators that it's shareable. 
TikTok will take all of these into account when it suggests videos to users, and so should we.
How Can You Work With the TikTok Algorithm?
Creating content for TikTok is an ongoing endeavor. The trends are always changing, and users only have one chance to see your content on their FYP, as TikTok never shows the same video twice. Here are some tips that are sure to help you along the way:
Invest in the first 3 seconds

Stick with your niche (which should align with your target audiences' interests)

Follow trends and trending audio

Mix up your content strategies
Tip #1: Invest in the first 3 seconds of each video
Regular TikTok users can usually tell at first glance whether or not the video they are watching is something that will interest them. "Watch until the end" text overlays or video captions usually only work if the user is generally confident that the pay-off will be worth it. TikTok was created for users with short attention spans. Make the first 3 seconds worth it.
One way to do this, and to make the whole video worth the user's time, is to pay attention to the "accessibility" of the video. Accessibility simply means asking, "Is there anything about my video that will make it difficult to consume?" You might want to add a title on the video that comes out right away, a teaser in the caption, and subtitles as well if needed. 
The more accessible and engaging a video is, the more users will interact with it. The more users interact, the more TikTok will boost it. 
Tip #2: Stick with your niche
There are over 1 billion active users on TikTok, meaning 1 out of every 7 people is on that platform. Of those active users, 90% are active daily. The potential for reach is almost unimaginable, and yet you risk being irrelevant if you try to hit too general an audience with your video.
TikTok is always on the lookout for content creators playing in a specific field for a specific audience. Your audience might be moms, and your content might be about using sign language to communicate with babies. If you post regular and consistent content, TikTok will begin to recognize you as an industry player, so to speak. The platform will boost your content.
Experiment with industry hashtags to learn what works best. TikTok makes choosing hashtags easy—the platform even tells you how many other users have added the same hashtag. It helps you choose both general and specific tags for the best reach.
Tip #3: Follow trending audio
If you personally use TikTok, you'll notice that different kinds of audio, whether monologues or dialogues, songs or sound effects, will continuously repeat as one trend or another catches the TikTok imagination. TikTok actively promotes and boosts audio they perceive as trending.
There is no better way to know what is trending than to spend some time on the platform. Not even social media experts can predict what the next big song or sound effect will be. You can click on the song on the bottom to see what it is, and also to see how many videos are using it. If the number is just starting to grow, you're early on the trend. That's a wonderful thing!
You can also scroll through the "What's Trending" audio category on TikTok's video capture function. It gives you a short run down of the music or sound effects currently making waves on the platform.
The sound can go into the background and can be tone-down so it can also apply to spoken videos.
Tip #4: Mix up your content strategies
TikTok, like any social media platform, is not as predictable as it may seem. Even as you do your research, you will notice that it is nearly impossible to know what trend will take over next. One way to stay ahead of the game is to get familiar enough with the platform that you know when a sound or video style is on the verge of trending. 
Another way to stay ahead of the game is to constantly keep an open mind to the different content strategies you can use on TikTok. You can do trivia videos, no-dialogue videos, polls, informational content, inspirational content, entertainment. Look for videos similar to the content you want to produce and study the ones that have the most engagement.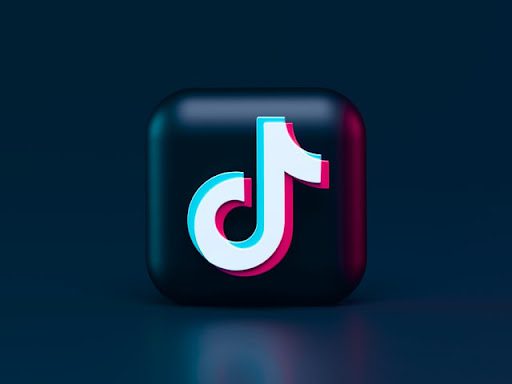 Photo by Alexander Shatov on Unsplash
Conclusion
I dare say that the TikTok algorithm is not that different than Instagram's. Instagram has introduced the popular sound element to the Reels algorithm, taking after TikTok. And I predict they will continue to adapt their algorithm copying TikTok. So if you pay attention to the latter you'll do well on the former. 
TikTok is always changing and adapting to its users.  As creators and brands, we should do the same. Now, with a better understanding of TikTok's algorithm, reaching users with your content should be less intimidating.
Are there any algorithm indicators that we missed? Let us know in the comments.