Welcome to the fifth edition of the social media statistics roundup. We love social media, we love data, so we decided to bring them together and share social media statistics with you. Come back every week to get the new edition. So here we go:
In just 60 Seconds of Social Media Sharing, Twitter gets 120, 000 Tweets, FourSquare gets 2,083 Check-ins, Facebook gets 136,000 Uploaded Photos — 60 Seconds of Social Media Sharing
USA 18-24 age group (25%) is the largest Facebook group while UK's largest Facebook group is 25-34 of age (26%) — USA vs UK: Facebook Edition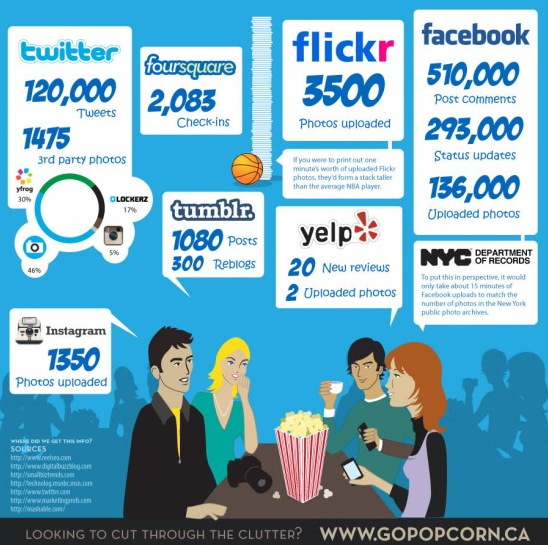 Read last week's edition: Social Media Statistics Roundup – Professional Social Networks and more #LinkedIn
If you'd like to contribute with social media statistics please fill in our submission form! Thanks!