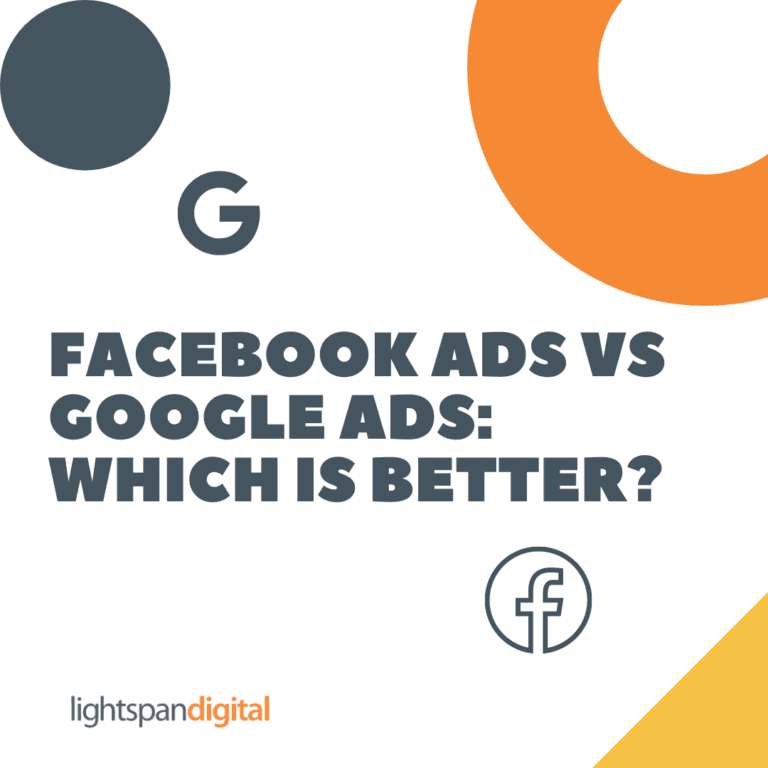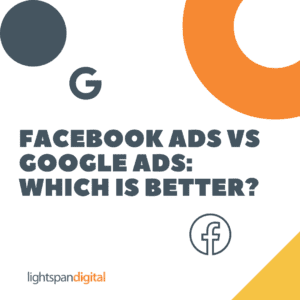 What is the difference between Facebook Ads vs. Google Ads? Are they competing platforms that will divide your business's resources or two complementary tools that your company can use to its advantage? Provided you know the difference between them, Google Ads and Facebook Ads work differently for different business needs.
Read on to learn the primary defining features of each platform, how they differ, and how your business can use them to reach your networking goals. The main differences detailed below include:
Paid searches vs. paid social networking.

Ad quantity vs. visual advertising 

How different demographics lead to different results
Paid Searches vs. Paid Social Networking
Google Ads operates on a pay-per-click basis, otherwise known as a paid search. Companies pay to receive clicks from placements in the advertising spaces reserved for ads in the google search results display, as well as on partner sites. You may pay more for ads that target highly competitive keywords. The more keywords trend (as in, the more brands compete for the same key phrases) the more an ad may cost, in a process called ad "bidding."
We can't go into bidding in-depth here but suffice it to say that your industry's keywords are up for your competitors' auction. Your paid ads that target those words are like your "bid" for that audience's attention.
Facebook Ads, since they occur on a social media site, don't work the same way. The marketing competition on Facebook relies on shared social interests rather than keywords. If Google Ads helps you use trending keywords to find new customers, Facebook Ads uses shared social interests to help new customers find your business. It sounds similar, but the relationship is reversed in the way that advertisements attract new clients.
View this post on Instagram
Facebook ads may cost less per click as compared to Google ads. However, on both networks we typically look to test and optimize to achieve the highest click-through rate, the lowest cost per click and the highest ROAS (return on ad spend).
How Size Matters: Networking on Facebook vs. Google
People search on Google more than a trillion times per year collectively. That volume equates to the potential for your business to be spotted or lost in the shuffle, depending on how you treat its customizable ad options. Google prioritizes relevancy when displaying ads to its individual users. A smart Google Ads campaign calculates the value of keywords using a wider range of ad formats to customize and control its marketing strategy.
Compared to Facebook, Google excels in the sheer volume of options available to advertisers. However, Facebook contains 1.5 billion specific users, and some very unique targeting option, such as interest-based targeting and look-alike audiences.
This leads to a more refined ability to target specific key audiences, which is impossible to do on Google. 
Facebook applies filters that use data brokered by third-parties to allow advertises to increase their potential to A) target new customers likely to engage with their brand and B) expand the search to include users that share similar interests and behaviors as the target audience.
The Takeaway for Businesses
Facebook Ads vs Google Ads may seem like a choice between similar outcomes, but the platforms offer vastly different options for how to customize an ad campaign. Google favors keyword optimization to find new customers while Facebook targets similar interests to help customers find the business.
Your marketing goals will likely conform to one more than the other. Stop asking which platform best matches your business. Ask instead: which platform best matches your customers?
P.S. If you're running a restaurant and are wondering if google ads is for you, check out our blog post on google ads for restaurants.