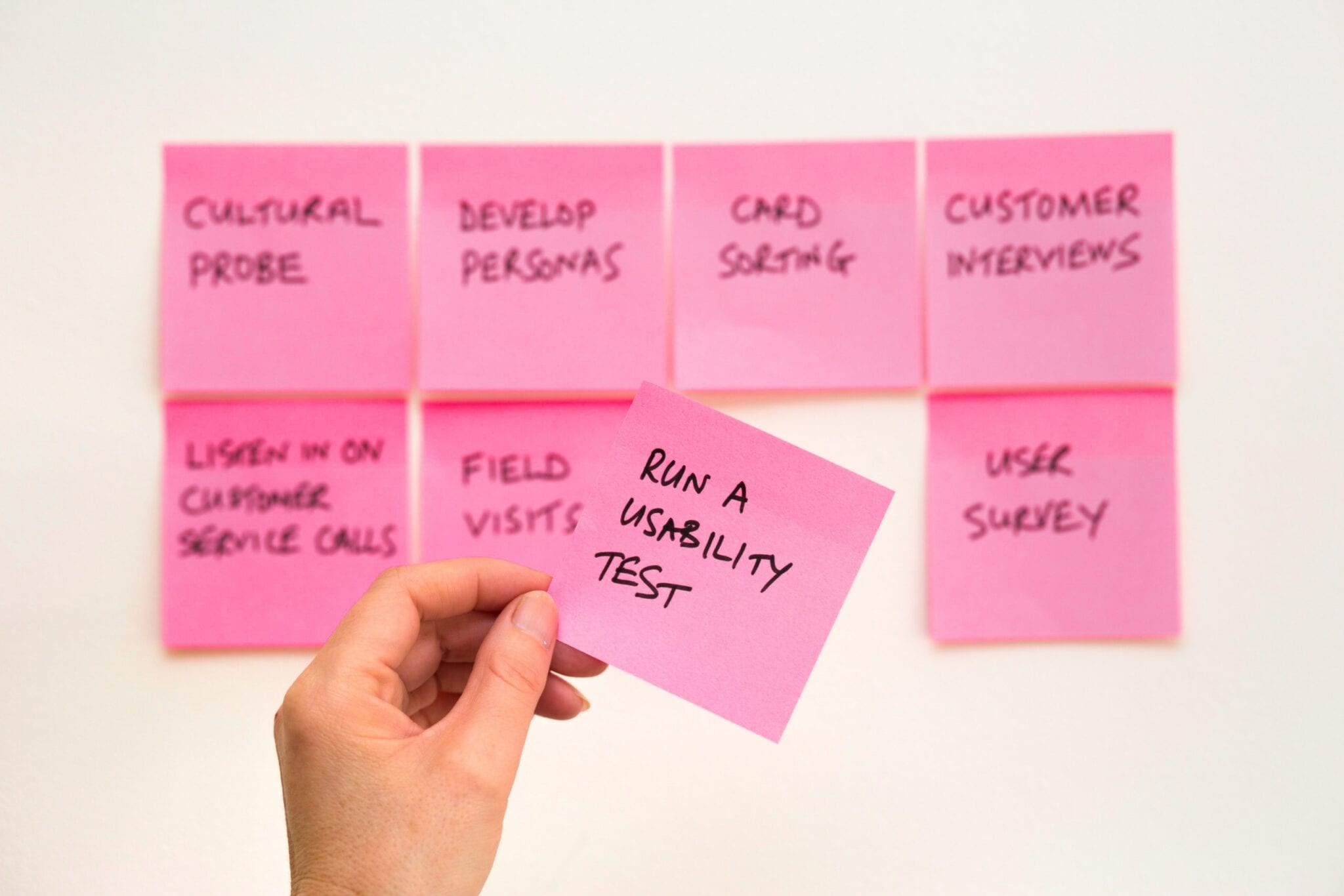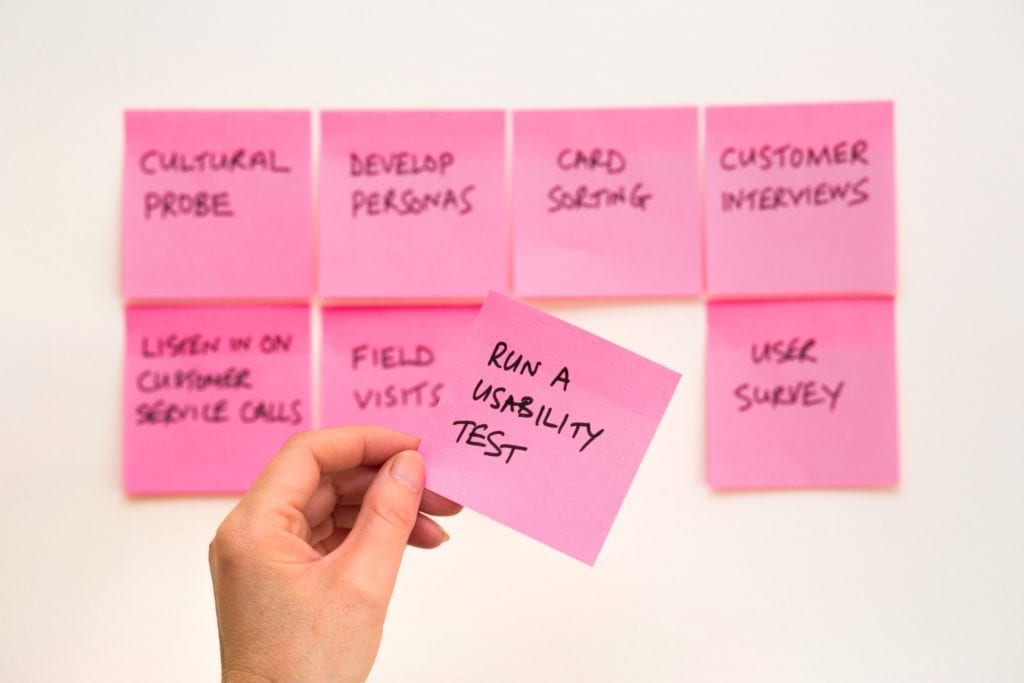 Believe it or not, finding success as a business requires more than just a sexy marketing strategy (although it can prove a necessary accessory). We're not living in an early episode of Mad Men, folks.
Consumers today have a lot of options. So many, in fact, that simply making a decision (or purchase) can prove paralyzing.
The marketplace is saturated with both competition and content. Seemingly every channel you navigate to offers its own healthy dosage of advertisements. And its own set of data privacy concerns at play in determining who you can and cannot target.
The bottom line here is that you can't always control the outside factors working against your business. You can't prevent new competitors from getting in on the game. You can't make the rules around who your ads can reach when you're running them on "rented land".
What you can control is the quality of your product or service. More specifically, the quality of your product or service relative to the voice of the customer.
Let me say that again, you can control the quality of your product or service relative to the voice of the customer…
… if you truly understand your audience and the problems they need solved. 
Why Collecting Useful Audience Feedback Is So Difficult 
According to a survey done by Corra, customer complaints fall into three categories: 
Policies (16.6%), 
Product (31.4%), and
Service (52%).
In other words,
Flexibility shown in addressing issues and agreements, 
Product or service quality issues, and 
Customer service/communication/account servicing. 
But within each of the categories above, there are endless nuances and interpretations. Which is why true, effective, and proactive customer listening is so difficult for many companies to master. 
What They Say Versus What's Intended
One of the things we want to account for when we collect user feedback is that reaction is different from intent. Furthermore, reading intent is hard, and requires truly listening in a compassionate way. 
One of the things that the Corra survey found was that most public negative feedback was meant to help other people avoid running into the same problems. 
The intent isn't necessarily to change the product or service. This means that by the time someone leaves a negative review, they may have given up on you and are now out to protect the world. 
So, how can we really know the root cause of a problem? How do we truly know what's working and not working for a customer?
Ask Jeannie Walters — CEO, writer, and speaker at Experience Investigators — and she'll tell you that gathering useful customer feedback is all about focusing on consistent and actionable information. 
"For example, if we ask you: did you like this service and provide only a yes/no answer choice, that might not be enough to provide valuable information about the actual experience for customers. The most useful feedback leverages both the head and the heart. How did we deliver on your expectations? What can we do better next time? You can also leverage metrics like a satisfaction scale of 1-5 or other measurements to track feedback in a more objective, trackable way."
Define What Qualifies as Useful Audience Feedback
Methods aside, getting useful feedback from your audience is all about knowing what qualifies as useful. Because, let's face it, the customer isn't always right. Nor are they always speaking for the majority.
If you pull the fire drill every time there's a social media complaint, you're going to 1) exhaust yourself and 2) have a very cranky development team on your hands. There's a way to be gracious of feedback you receive without implementing every single ask. 
Be thankful, be transparent, and above all else, be realistic about what requires an action item.
In the event that you're not sure, consult the tactics mentioned above to dig deeper and garner a second (or third opinion). The numbers won't lie.
On a related note, David Wachtendonk, VP of Product at Impekable, a mobile app development company, shares that his personal philosophy on collecting reliable audience feedback is driven by proximity to the end user — not the buyer. 
Specifically, "When possible, try to split your buyers from users so you can get unbiased feedback. End users help you uncover obstacles and user delight. Meet with them virtually or in-person to observe where the user stumbles or shortcuts. This is where the useful feedback lives (stumbles and shortcuts). Examples of shortcuts might be using hotkeys or self-identified hacks to solve their problem".
He also shares an actionable framework for digging deep:
"Make a short list of stumbles and shortcuts and dig into why… five times. Recall the observation, set context, and then dig into why. Ask questions like, 'On [specific screen], you seemed to slow down or got stuck. Can you help me understand why?' 

Whatever they answer, keep digging and ask why another way. It is possible this exercise might frustrate your user, but this means you are getting near pay dirt. This is where the nuggets of value tend to live that will unlock hidden value".
User Research Methodologies and Tactics
Now, if we've reached a point where you're saying, "That's all fine and dandy but I already know who my audience is and what they want," then let's start there. 
It's easy to make assumptions about who a user is — to place them in a convenient, cookie-cutter-persona box. But don't just assume you know who your audience is without doing the research leg work and actually getting to know them.
One exercise worth practicing in trying to better understand what your customers want from your product or service is to think in terms of the audience's goals.
Why did a user hire (purchase) a product or service for the first time? What triggered them to search? 
These are the types of questions espoused by the Jobs To Be Done framework (JBTD). 
What Tony Ulwick proposes with his JBTD framework is that we shift from looking at "what product/service do they need" to "what do they need to get done?"
The minute you start asking these types of questions in relation to your audience is the minute you begin to create with them, for them. 
You may not have all the answers but your users can certainly help fill in the blanks. 
While approaches such as JTBD can be controversial, it doesn't mean there aren't better ways to take the pulse. 
Let's discuss how to go about getting useful audience feedback to make better products/services — and inevitably, more sales. 
Send a Survey
Although it's not my favorite approach, surveys are a go-to when it comes to gathering audience feedback. 
Why? 
Because they're easy to create, easy to send, and can make it easy to build out some hypotheses. If you're unsure of where to start, there are plenty of software and questionnaire tools out there to help you in doing just that.
What isn't always easy is figuring out what to ask. 
Neil Patel will tell you that when you're surveying users, it's important to keep things short — 20 minutes or less short. I personally think you should keep it to less than 10 minutes. Anything longer, and it's better to do phone or in-person interviews. 
Make a draft and then go Marie Kondo on those questions. 
Every ask should serve a purpose. So ask questions of your questions to figure out exactly what you're trying to learn more about and what you will inevitably do with the responses received.
Collect Information from Live Chat Support
Support teams are a treasure trove of user information when it comes to better understanding the voice of the customer. For starters, their literal voices are likely being captured through live chat support functionality you already have active across your website.
Work with your customer teams to collate and sift through live chat records from the last three to six months. You can shift the timeframe based on specific product launches or changes you're looking to gain insight into from the customer perspective.
Create a process within support to tag customer tickets using product, campaign, or other decided-upon naming conventions. The more organized and intentional you can be with your customer data upfront, the easier it'll be to pull actionable insights from what's been gathered at a later date.
Use Expos to Organize Your Own Customer Events and Listen
Conferences and expos are the perfect places for gathering audience feedback. They're highly targeted by nature, which makes it easier to connect with visitors and gain useful insights into what your customers care about most.
Getting feedback could be organized in terms of booth surveys, small-group dinners, group demos, and so on. Incentivize those passing by with prizes and swag in exchange for their time.
Most importantly, go into your customer events with a specific end-goal in mind. Know what you want to learn more about, organize the feedback in one place, and have a plan for how to execute on the data gathered once you're back in the office.
Conduct In-Depth User Research Studies
If you want to take things a step further, conducting some full-blown user research studies is a surefire way to get inside your users' heads. 
You may not want to put forth this type of effort in your everyday audience feedback inquiries. But if you're prepping to release a new product or make a shift in your offerings, investigating the impact it'll have on the end-user is probably worth the investment.
In the past, diary studies were one such way in which brands would go about gathering useful feedback from users. These were often pretty time and brain power-consuming, which is exactly why many businesses opted out of the practice.
But thanks to the power of technology, companies like dscout are working to make the process of conducting these types of studies less painful and more impactful. They "show you people's experiences, in context and as they happen, using the one thing they have with them 24/7: their mobile phones."
Encourage Reviews
A negative review is the bane of your existence as a marketer — when you're looking at it through the wrong lens. 
It's mindset shift time.
Unless someone is trolling or being particularly profane in their critique of your product or service, chances are good that what they're saying is worth listening to. 
Of course, we want to hear the good stuff. It makes us feel warm fuzzies and better at our jobs. But the bad stuff keeps things in perspective and allows for opportunities to make things better.
When you encourage and incentivize reviews among customers, you build that regular feedback rapport. At the same time, you're also reaping the benefits of strong brand credibility. This can then domino into better search rankings, higher listings on Amazon, chances for brand partnerships, and more.
Set Up an Email Drip Campaign
One such way to consistently get useful audience feedback — whether through surveys, offering a discount in exchange for reviews, or otherwise — is to work ongoing asks into an email drip campaign. 
There are a number of ways to slice and dice an email list. Segment first and then work in feedback asks when and where they make sense.
You can even enlist the help of your sales team to check in with customer contacts for a more personal touch. Customer Relationship Management (CRM) applications make it easy to seamlessly work these types of messages into their post-sales communications with automatically triggered, personalized emails.
Final Thoughts: How to Get Useful Audience Feedback to Make Better Products (and Get More Sales)
There's more than one method to the madness in gathering feedback from your users. Know what you want to get out of the exchange before you ask. And more importantly, what you plan to do with the information once you have it.
Asking for and then giving feedback ultimately requires time on behalf of both you and your audience. Make sure it's not wasted.
Are we missing something? Let us know what tactics your team uses to successfully gather feedback from users in the comments below.